Rock Shop in Caldwell, Idaho
We have a large variety of precious stones in our store and some of the cheapest prices in the Boise, Nampa, Meridian, and Caldwell area. Our rocks include but are not limited to:

Sandstones, Quartz Of All Types, Obsidian All Types, Agate Of All Types, Jaspers Of All Types, Peridot, Sodalite, Emerald, Ruby, Hematite, Garnet, Amethyst, Ametrine, Amazonite, Aventurine, Apopholyte, Apatite, Apatite, Crystals, Calcite Of All Types, Fluorite, Pyrite, Malachite, Muscovite, Mica, Mica Schist, Selenite, Tiger'S Eye All Types, Tourmaline All Types, Aquamarine, Carnelian, Citrine, Fuchsite, Jade, Nephrite, Blue Kianite, Black Kianite, Labradorite, thunder eggs, and so much more.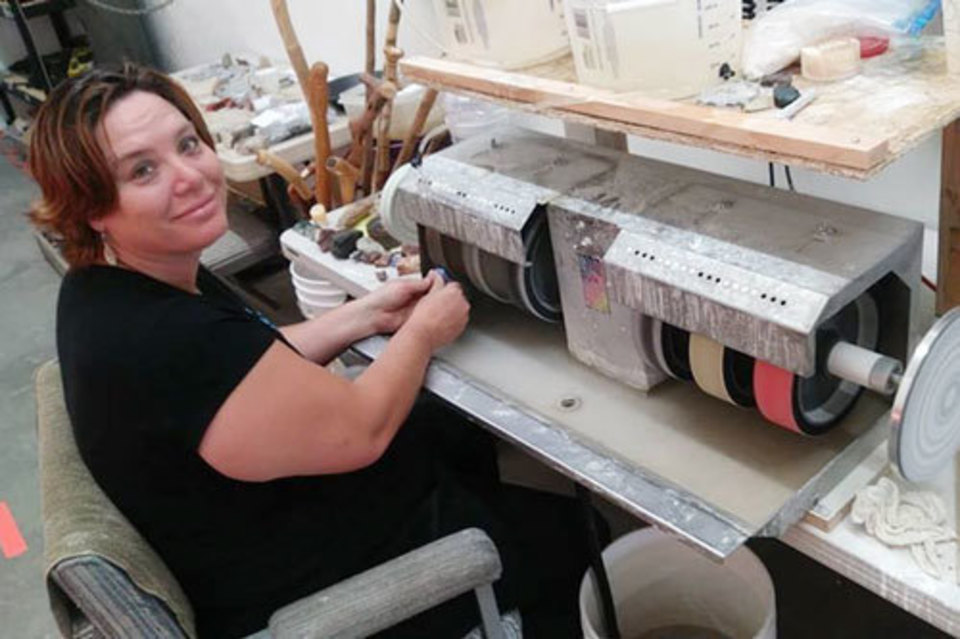 In addition we have a large assortment of fossils from Megalodon teeth to ammonites.

We have rock saws, tumblers, and polishers should you ever want to adjust any of the rocks that you buy from us or that you want to take in.

Handmade Stone Products, Jewelry, and Figurines
In addition to rocks we offer a large selection of hand made crafts.
Stone Carved Figurines

Necklaces

Rings

Belt Buckles

Rock Lamps

Leatherwork

And much more